I love the leather legging look, but wasn't sure it would work for me. I decided to go for it when I found these vegan leggings at Aritzia. They are a great quality and the sales associate convinced me they would last forever. I don't regret the purchase, but they had hung in my closet since September with the tags still on them. I finally took the risk for a recent holiday party.
I found these tights at Forever 21. Tights are an easy way to spruce up any outfit. This chevron print took a simple work dress to a more fashion forward level. Such a simple and cheap way to feel a little more fashionable.
I wasn't able to find these exact tights but here are a couple similar pair: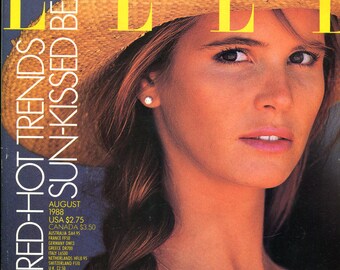 I am a lady of the eighties and I loved to follow the super models of that time. One things that always stuck out to me was that Elle Macpherson always wore diamond studs.I admired the simplistic statement and always thought they looked elegant. I could never afford to by myself any, so I wore faux stones for years and constantly lost them. For our 20th anniversary my husband splurged and bought me the real deal, which I rarely take out for fear of losing! I can't stand to sleep in my jewelry, but my earrings are an exception. I love them, mostly because they were a gift.
He purchased mine at Zales, but I don't have to tell you that you can get diamond studs anywhere. My favorite faux versions always came from American Eagle and Express. Right now you can good real ones for a deal with all the holiday specials running.
Here are a few deals I found on the internet:
REAL DEAL
6-PACK
WON'T BE AFRAID TO LOSE
NICE ALTERNATIVE
I never get tired of distressed boyfriends...will always be a favorite.
This pair happens to be extremely distressed and might be too much for some folks, but I use them as my travel jeans (we drive most trips) and they are my most comfortable Joe's jeans (Similar Here). There are so many jeans available at every price point it's easy to find something that fits your style.
Here are a few of my favorite:
THANK YOU FOR READING!!!!